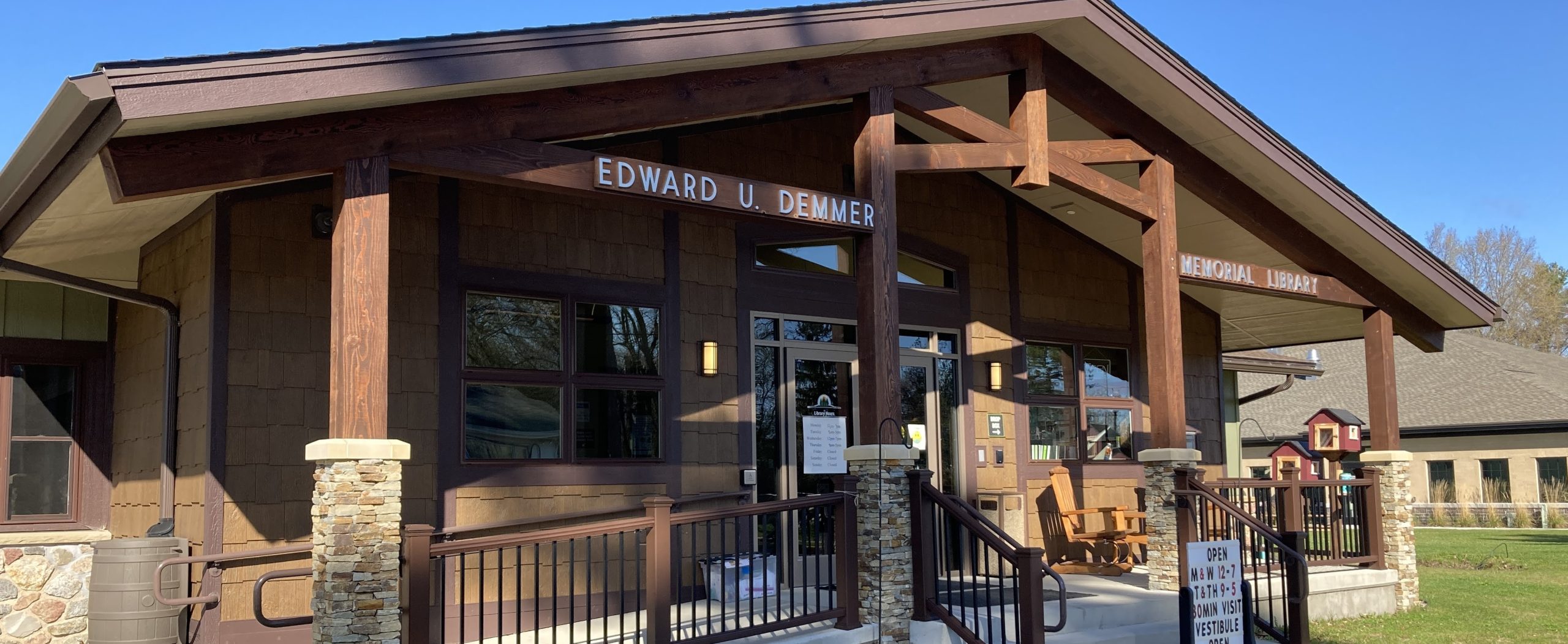 explore, learn, create, and share.

6961 W School St.
PO Box 760
Three Lakes, WI 54562
715-546-3391

Hours
Monday: 9 AM – 7 PM
Tuesday: 9 AM – 5 PM
Wednesday: 9 AM – 7 PM
Thursday: 9 AM – 5 PM
Friday: 9 AM – 5 PM
Saturday: 9 AM - 2 PM
Closed Sunday
Library Equipment to Borrow
The Demmer has several pieces of equipment that you can borrow to use at home or with a group.
Library Equipment Available for Lending
Digital (LCD) projector
Meeting Owl
Projection Screen
Overhead Projector
Slide Projector
Slide Viewer
16 mm Filmstrip Projector
35 mm Filmstrip Projector
Wii Console
Typewriter
Voice recorder
Portable CD player
We also have a large variety of various cables, adapters, chargers, and other smaller electronic items – ask and see if we have what you might need!
To reserve equipment:
Call the library at 715-546-3391 or email demmer@demmerlibrary.org
The person signing the lending agreement is solely responsible for loss/damage and operation of the equipment borrowed. If you need assistance or instruction on how to operate the equipment, please schedule a session with library staff prior to borrowing.

Edward U. Demmer Memorial Library
6961 W School Street
PO Box 760
Three Lakes, WI 54562
Phone: 715-546-3391
Fax: 715-546-3914
| | |
| --- | --- |
| Monday | 9:00 am – 7:00 pm |
| Tuesday | 9:00 am – 5:00 pm |
| Wednesday | 9:00 am – 7:00 pm |
| Thursday | 9:00 am – 5:00 pm |
| Friday | 9:00 am – 5:00 pm |
| Saturday | 9:00 am – 2:00 pm |