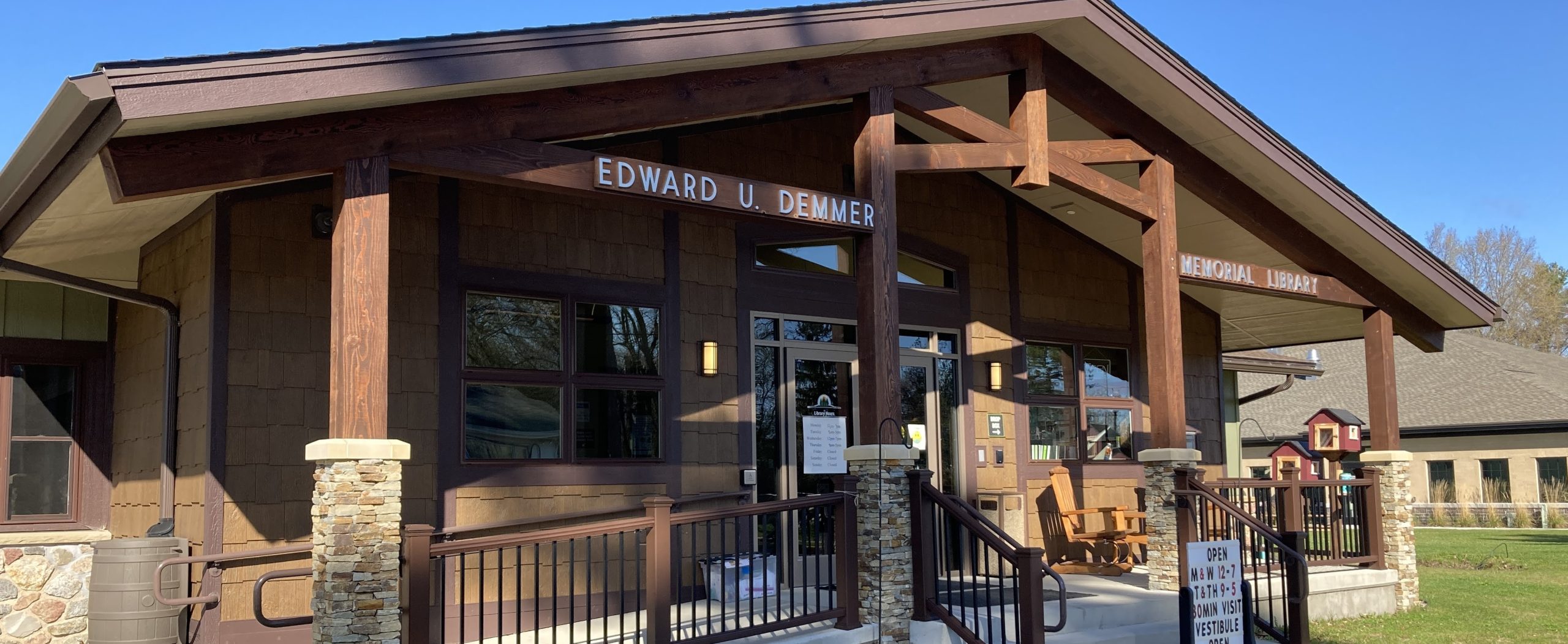 explore, learn, create, and share.

6961 W School St.
PO Box 760
Three Lakes, WI 54562
715-546-3391

Hours
Monday: 9 AM – 7 PM
Tuesday: 9 AM – 5 PM
Wednesday: 9 AM – 7 PM
Thursday: 9 AM – 5 PM
Friday: 9 AM – 5 PM
Saturday: 9 AM - 2 PM
Closed Sunday
Our Story
The Demmer Design and Construction Committee began working with Hoffman Design, Planning & Construction on the designs for renovation and expansion of our existing 1971 building during the summer of 2017.
The Demmer had served the community well for over 45 years, but it was time to give the building a refresh.
In April 2018 we broke ground with Greenfire Management Services as our building contractor. We reopened to the public on February 25, 2019, and celebrated a grand reopening in the summer of 2019.
Milestones
2018-2019
February 15, 2018: Bid opening
February 20: Bid awarded
March 19-24: Library closed, move to temporary locations

1805 Superior Street
the former Choo Choo Store.
Three Lakes School: Staff offices and library stacks

March 26: Temporary library open at the former Choo Choo Store
April:  Construction began
May 8: Official groundbreaking ceremony
January: Projected completion of construction
February: Moved back into the building
February 25, 2019: Reopened to public
May: Completion of landscaping and exterior work
June 29, 2019: Official grand opening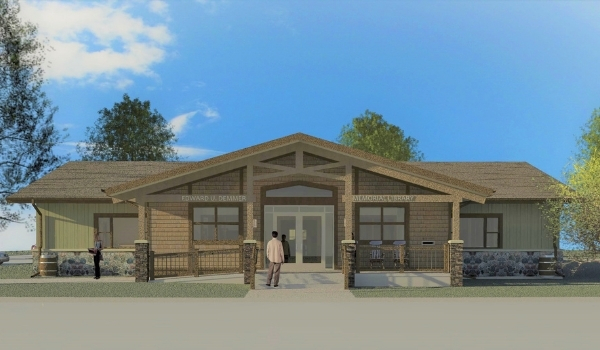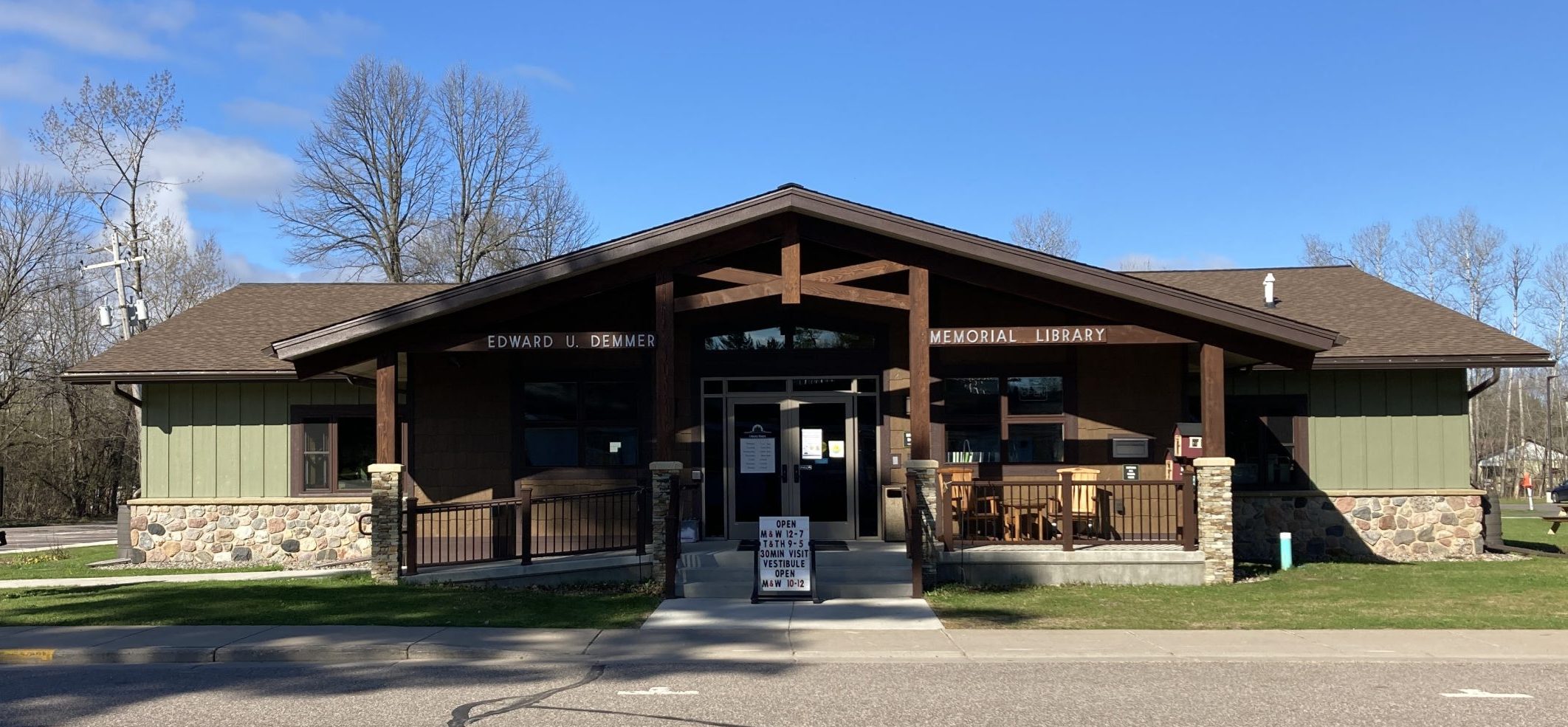 Front entrance
West School Street entrance.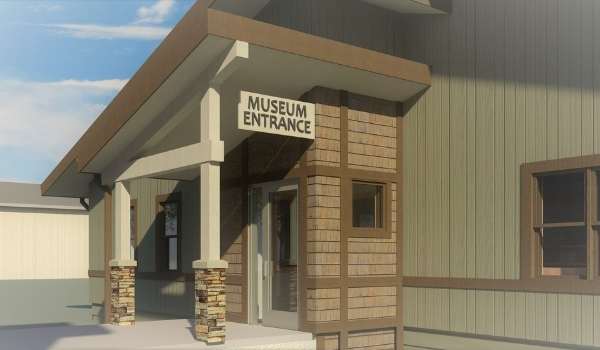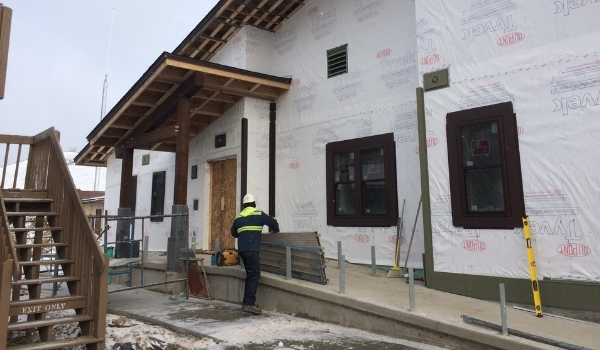 New "back" entrance on west side of building off Huron Street
between library and Johnson House – entrance into Three Lakes Historical Museum reception area and access to library.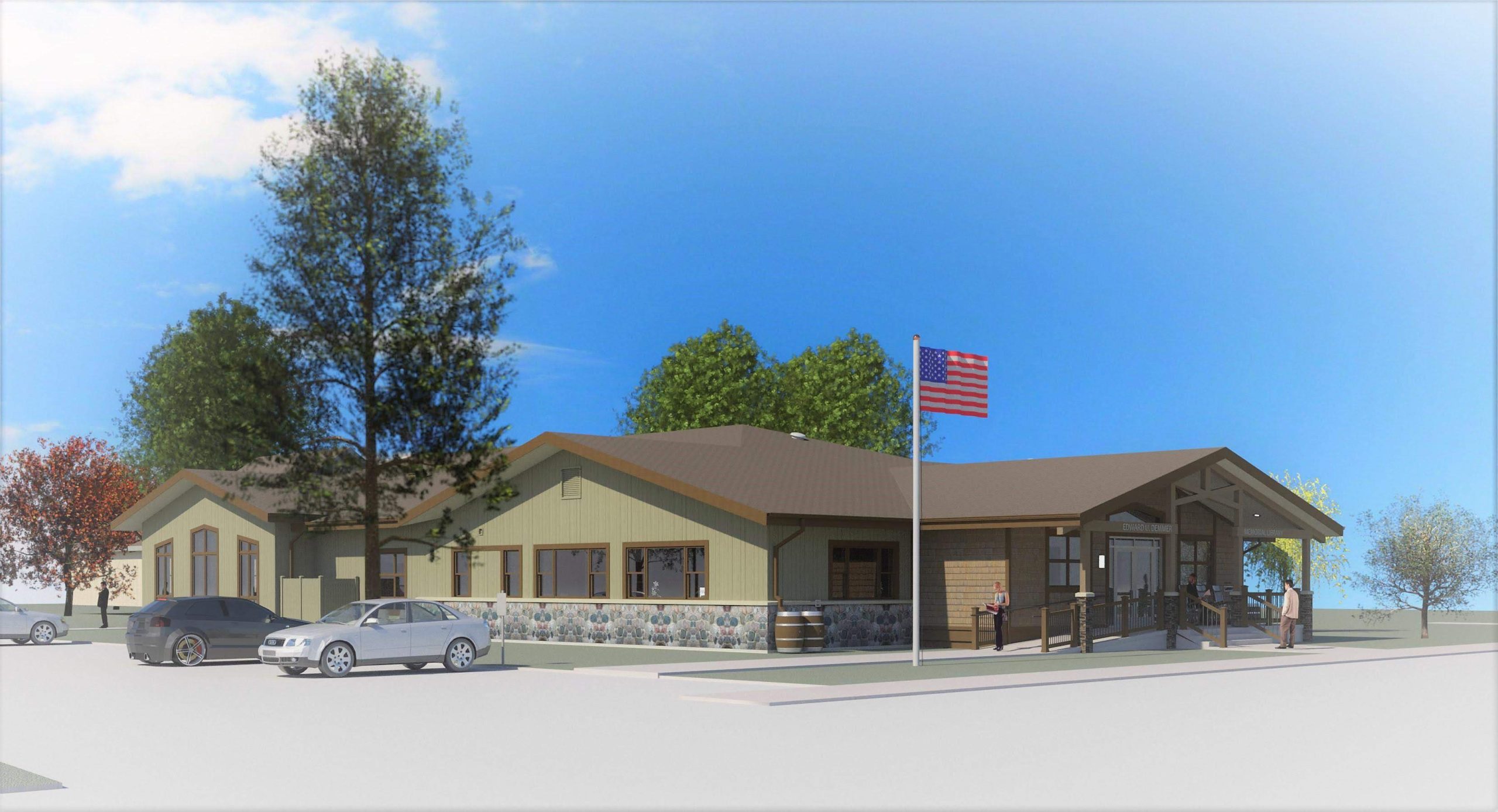 South and eastern view
from intersection of West School and Huron Streets.
Demmer Design and Construction Committee
Board of Trustees: Catherine Marshall
Library Foundation: Vicki Reuling
Library Director: Erica Brewster
Library Staff: Janet Dixon
Members At Large
Tom Asbeck
Mary Sowinski
Rosie Obukowicz
Demmer Design and Construction Committee
Board of Trustees: Catherine Marshall
Library Foundation: Vicki Reuling
Library Director: Erica Brewster
Library Staff: Janet Dixon
Members At Large
Tom Asbeck
Mary Sowinski
Rosie Obukowicz

Edward U. Demmer Memorial Library
6961 W School Street
PO Box 760
Three Lakes, WI 54562
Phone: 715-546-3391
Fax: 715-546-3914
| | |
| --- | --- |
| Monday | 9:00 am – 7:00 pm |
| Tuesday | 9:00 am – 5:00 pm |
| Wednesday | 9:00 am – 7:00 pm |
| Thursday | 9:00 am – 5:00 pm |
| Friday | 9:00 am – 5:00 pm |
| Saturday | 9:00 am – 2:00 pm |