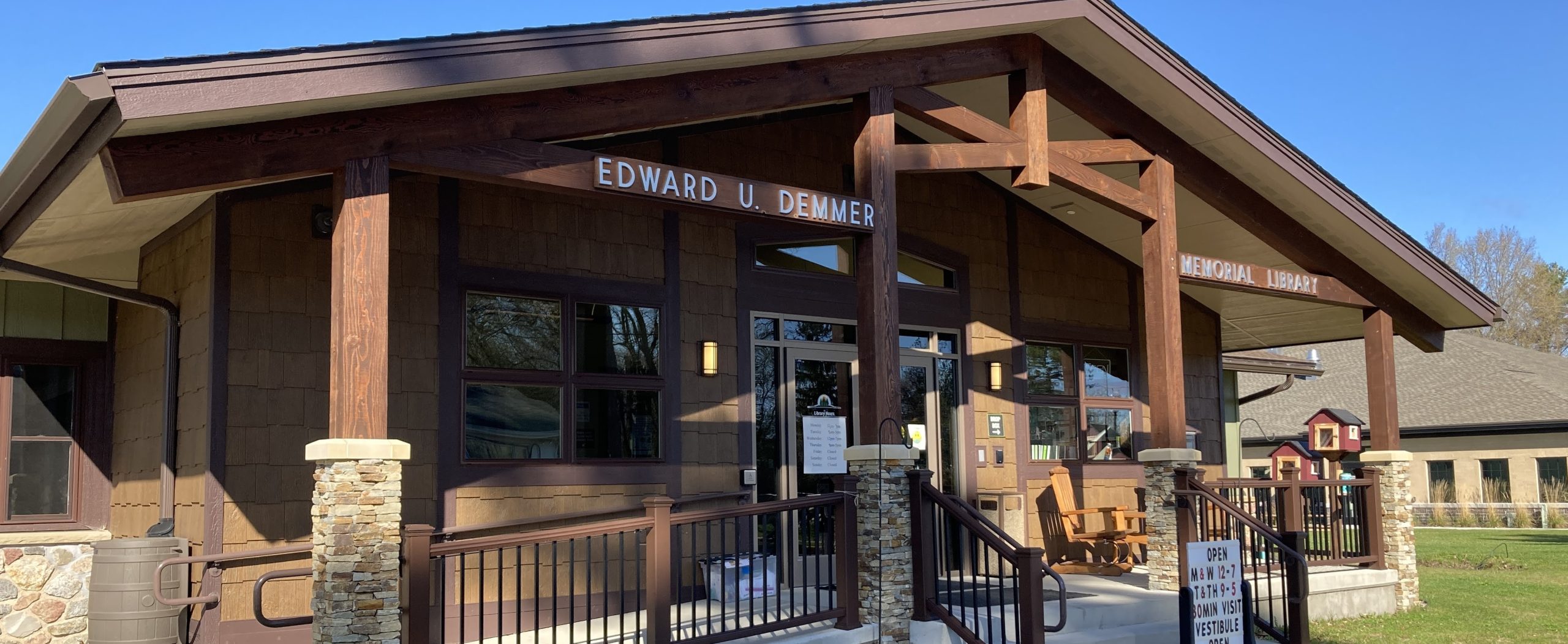 explore, learn, create, and share.

6961 W School St.
PO Box 760
Three Lakes, WI 54562
715-546-3391

Hours
Monday: 9 AM – 7 PM
Tuesday: 9 AM – 5 PM
Wednesday: 9 AM – 7 PM
Thursday: 9 AM – 5 PM
Friday: 9 AM – 5 PM
Saturday: 9 AM - 2 PM
Closed Sunday
A remodeled, comfortable, safe environment in which to relax and enjoy not only books and activities, but a space to interact and to socialize.
No Results Found
The page you requested could not be found. Try refining your search, or use the navigation above to locate the post.
Saturdays @ 10:00 am
Fight dragons, goblins, and more!
Join us at the Demmer Library or online as we use Roll20 to virtually play D&D.
Email librarian@demmerlibrary.org
for a link to the game.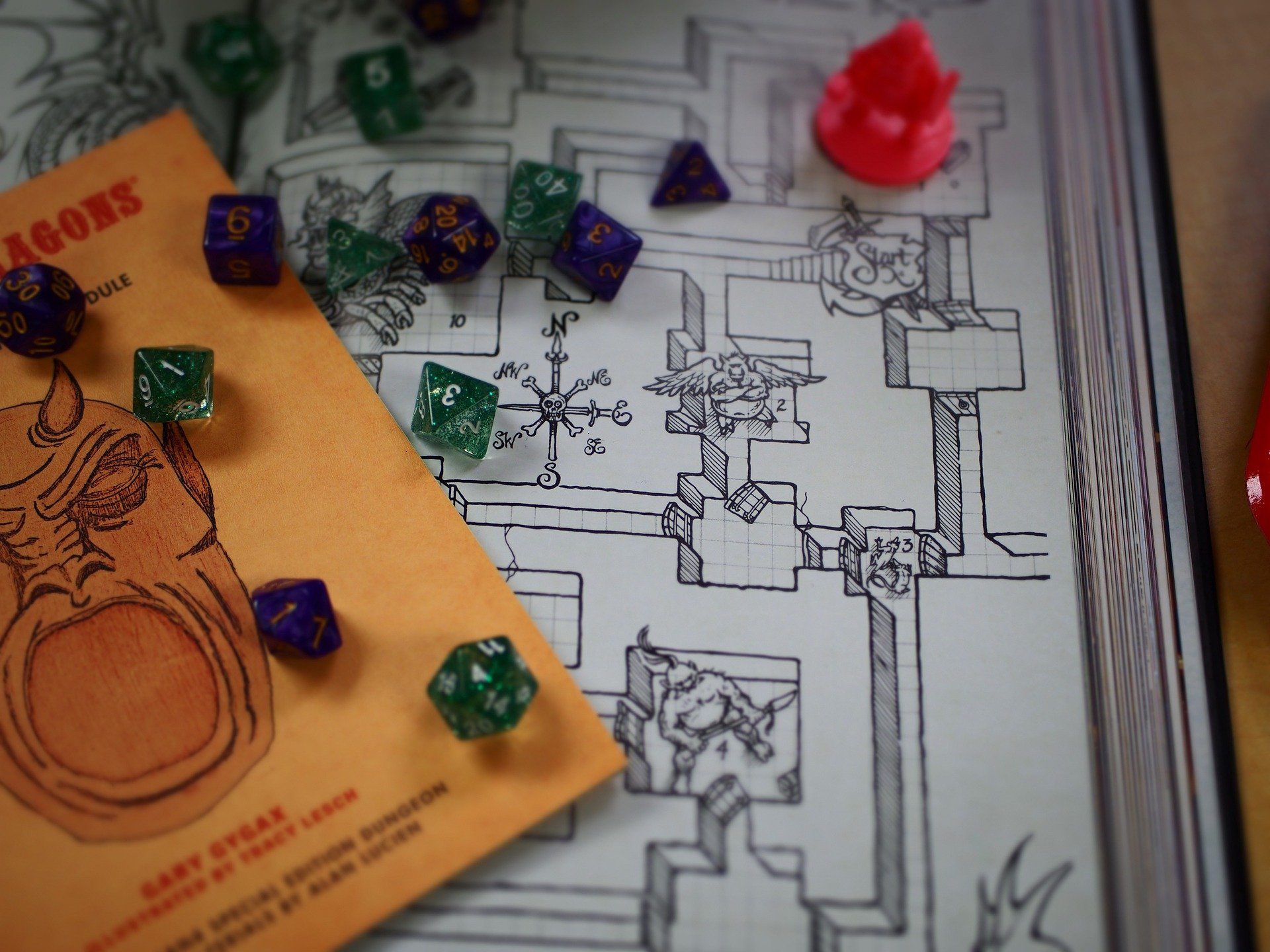 Monthly Young Adult Take and Makes
Stop by the Demmer patio and get your monthly Teen Take and Make.  Get your creative on!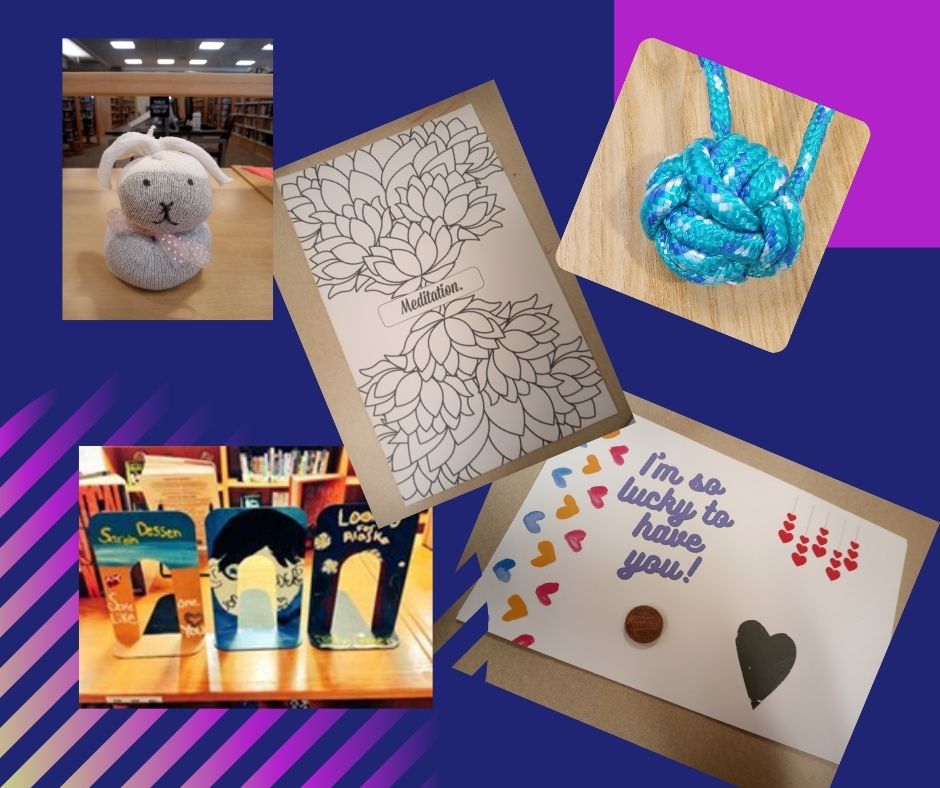 Edward U. Demmer Memorial Library
6961 W School Street
PO Box 760
Three Lakes, WI 54562
Phone: 715-546-3391
Fax: 715-546-3914
| | |
| --- | --- |
| Monday | 9:00 am – 7:00 pm |
| Tuesday | 9:00 am – 5:00 pm |
| Wednesday | 9:00 am – 7:00 pm |
| Thursday | 9:00 am – 5:00 pm |
| Friday | 9:00 am – 5:00 pm |
| Saturday | 9:00 am – 2:00 pm |