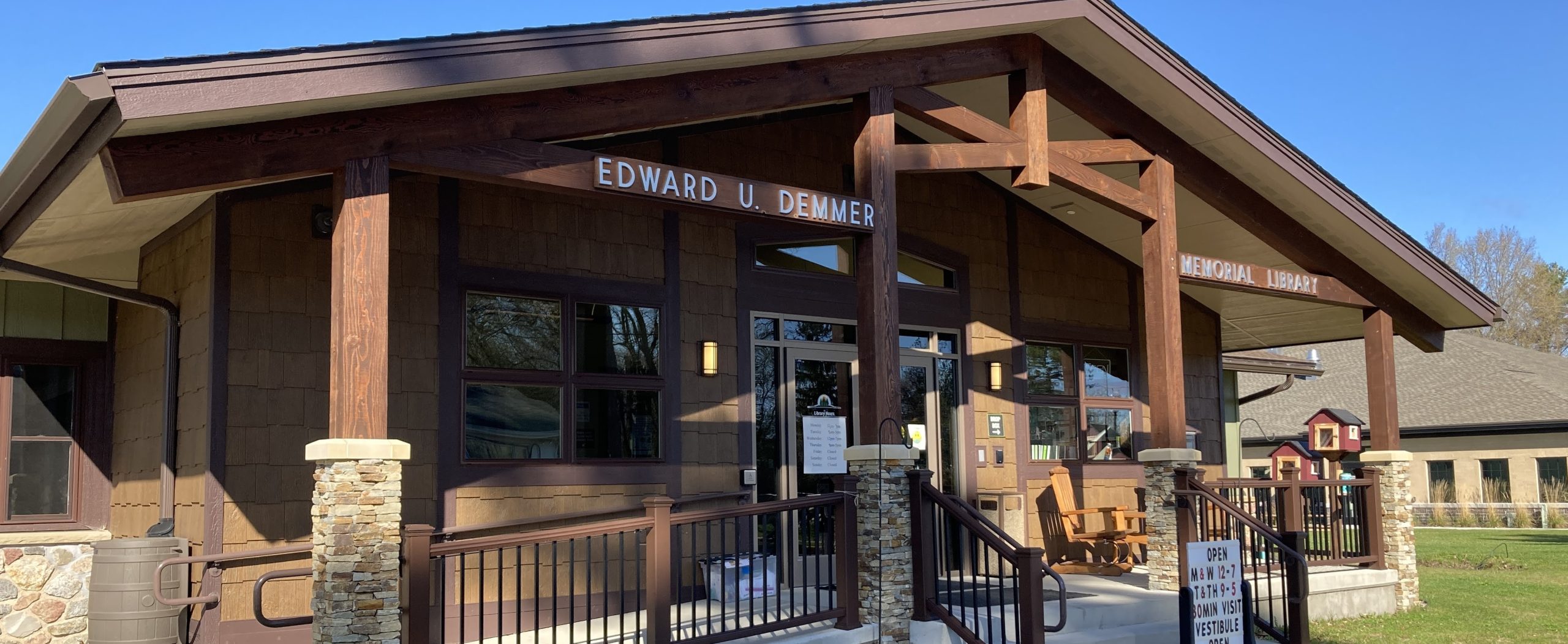 explore, learn, create, and share.

6961 W School St.
PO Box 760
Three Lakes, WI 54562
715-546-3391

Hours
Monday: 9 AM – 7 PM
Tuesday: 9 AM – 5 PM
Wednesday: 9 AM – 7 PM
Thursday: 9 AM – 5 PM
Friday: 9 AM – 5 PM
Saturday: 9 AM - 2 PM
Closed Sunday
Request to reserve a meeting room
Upstairs study rooms and the Spruce Room downstairs may be reserved ahead of time for one 2-hour slot per week. All other use will be on a walk-in availibility basis in 2-hour timeslots. The upstairs rooms are available during regular library hours only; the Spruce, Tamarack, and Maple rooms downstairs may be available for after-hours use per library staff discretion.

Edward U. Demmer Memorial Library
6961 W School Street
PO Box 760
Three Lakes, WI 54562
Phone: 715-546-3391
Fax: 715-546-3914
| | |
| --- | --- |
| Monday | 9:00 am – 7:00 pm |
| Tuesday | 9:00 am – 5:00 pm |
| Wednesday | 9:00 am – 7:00 pm |
| Thursday | 9:00 am – 5:00 pm |
| Friday | 9:00 am – 5:00 pm |
| Saturday | 9:00 am – 2:00 pm |