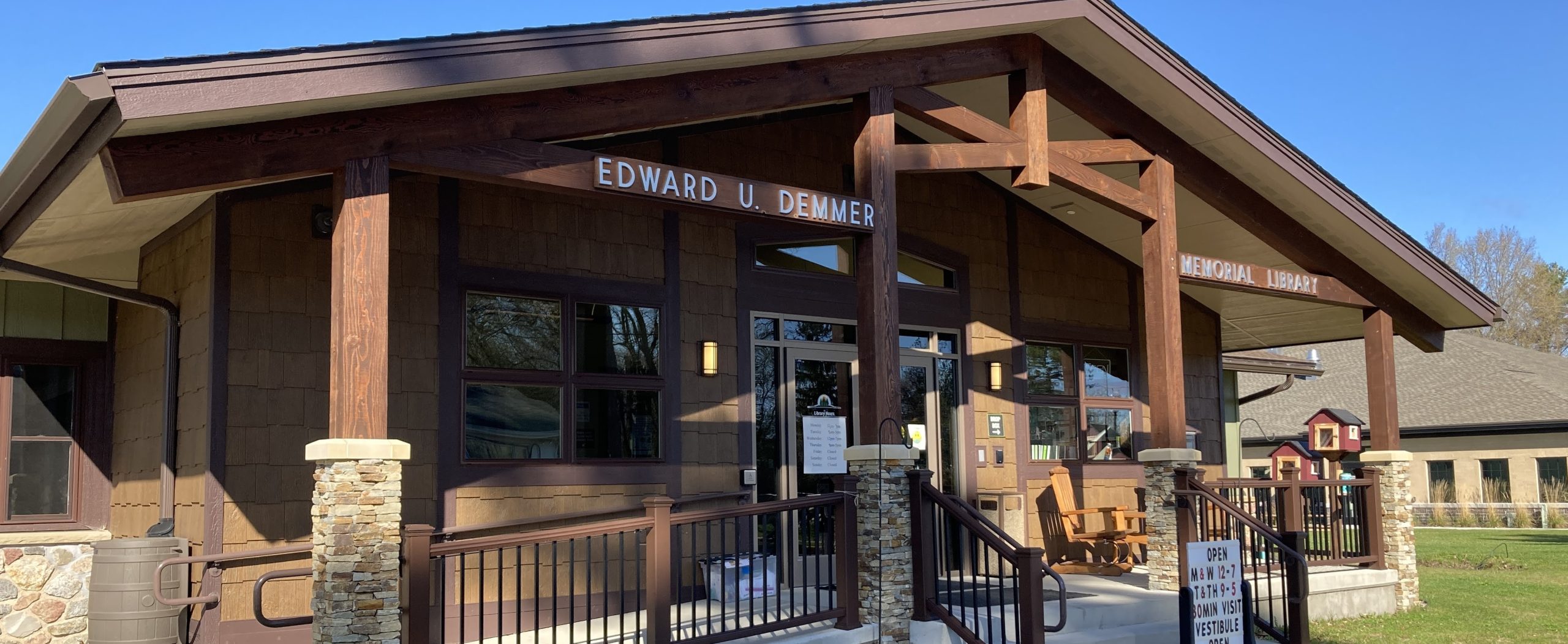 explore, learn, create, and share.

6961 W School St.
PO Box 760
Three Lakes, WI 54562
715-546-3391

Hours
Monday: 9 AM – 7 PM
Tuesday: 9 AM – 5 PM
Wednesday: 9 AM – 7 PM
Thursday: 9 AM – 5 PM
Friday: 9 AM – 5 PM
Saturday: 9 AM - 2 PM
Closed Sunday
Library Director
Edward U. Demmer Memorial Library in Three Lakes, Wisconsin, is seeking a full-time, highly motivated library director.
The ideal candidate will be capable of assuming responsibility for: services and staff, collection development, programming, implementation of library technologies, budgeting, community relations, initiation and coordination of grants, oversight of the care and maintenance of the building and grounds, and assisting the board in long-range planning. Some weekend and evening hours may be required.
Full job description available here. Eligibility for Grade 3 Wisconsin Public Library certification required, Grade 2 certification preferred. Salary range commensurate with education and experience. Starting salary range $42,000 – 52,000 depending on qualifications and experience. Flexible scheduling and complete benefits package.
To apply, submit a letter of interest and current resume to: director@demmerlibrary.org, subject: Library Director Application
Position posting is open until filled.
The Town of Three Lakes is an equal opportunity employer.
For more information on Wisconsin library director certification, visit https://dpi.wi.gov/pld/certification.

Edward U. Demmer Memorial Library
6961 W School Street
PO Box 760
Three Lakes, WI 54562
Phone: 715-546-3391
Fax: 715-546-3914
| | |
| --- | --- |
| Monday | 9:00 am – 7:00 pm |
| Tuesday | 9:00 am – 5:00 pm |
| Wednesday | 9:00 am – 7:00 pm |
| Thursday | 9:00 am – 5:00 pm |
| Friday | 9:00 am – 5:00 pm |
| Saturday | 9:00 am – 2:00 pm |