Engaging People with your Organization:
Recruiting and retaining members, donors, and volunteers
Monday, April 3rd, 2 PM – 5 PM
Demmer Maple Room
or
Online via Zoom
Is membership and volunteer recruitment a challenge for your organization? Do you want new ways to reach out to donors and get financial support for the good work you do? This FREE workshop will explore options for engaging and retaining the people you need most in order to meet the needs of the people you serve. 
Who Should Attend: This workshop is targeted to those are members and leaders of a non-profit organization
Registration cost: free
Program Description
Workshop participants will learn and discuss:

Identifying the challenges and problems of recruiting and retaining volunteers
Keys to recruiting volunteers and leaders
Keys to retaining volunteers
How to Invest in and grow your volunteers
Develop a plan for your organization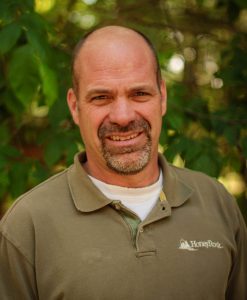 Presenter:  Rob Ribbe, Ph.D.  Dr. Ribbe has been a Northwoods resident for nearly 30 years. All 4 of his adult children were born and grew up here and graduated from Three Lakes High School. Rob was the leader of Three Lakes Youth Soccer for 10 years, the High School Soccer Coach for 7 years and has been heavily involved in his church community here. He has also been Executive Director of HoneyRock since 2000 and teaches extensively on organizational leadership in the graduate program offered at HoneyRock.  HoneyRock recruits nearly 200 seasonal staff each year. In all these roles, Rob has learned the keys to recruitment, retention, and engagement of youth, young adults and adults. You'll leave this workshop with core principles and a plan for expanding engagement in your organization.
HoneyRock is located 9 miles north of downtown Three Lakes on Highway X by Burnt Rollways Dam.
Sponsored by: